restaurant - winebar - wineshop - rooms
The awakening of the 5 senses
Restaurant - Winebar- Wineshop - Rooms
The Restaurant
A gastronomic experience
Come and immerse yourself in the gastronomic ambiance of Côté Mas and experience 'Rural Luxury' in the most delightful setting.
The owner winemaker, Jean-Claude Mas, Ambassador of "Rural Luxury", invites to his table all lovers of wine, good food and beautiful landscapes. Churchill himself would certainly not repudiated the concept, which proclaimed him "My tastes are simple: I am easily satisfied with the best.".
Located in the heart of Domaine Paul Mas, covering 150 hectares of vineyards, scrubland, olive and truffle oaks, Côté Mas offers a gourmet and educational halt, a generous welcome where everything is implemented for the visitor enjoying moments of rare quality.
Discover
Book your table
The Wine Bar
Made by the Chef
The Wine Bar offers an « à la carte » menu made by Guilhem Adelaere with carefully selected local products in a relaxing atmosphere.
Discover
The Restaurant
12am to 2pm / 8pm to 10pm
* Open from Tuesday to Friday,

Lunch: formule à l'ardoise.

* Open from Tuesday to Saturday

Dinner: la carte or the menus.

Closed on Saturday at Lunch, Sunday and Monday.
The Wine Bar
Open from Monday to Friday

Fun and pleasant place for a pleasant stay with the selection of chef Bertrand, located at the bottom of the restaurant Côté Mas.

Closed on Saturday and Sunday
The Wine Shop
Open from Monday to Saturday

Initiation to the wines of Languedoc through the wide range of Paul Mas wines which includes some 50 references. Here, the wine is king but its tariffs remain wise.

Closed on Sunday
In June, we drank a lot of #rose for #winestudio. From Europe to California, we tried everything from light, summery rose to more robust styles. The one pictured here was a bubbly #brut and it was solidly my second favorite of the month (to find out my favorite, to...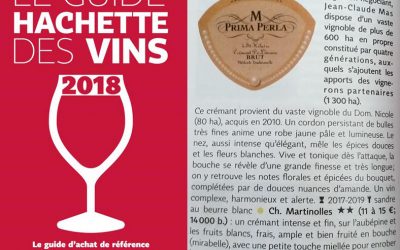 En venant au caveau à Montagnac et au restaurant, vous aurez tout le loisir de savourer toutes ces cuvées distinguées dans la récente édition du Guide Hachette des Vins 2018. [gallery columns="1" link="none" size="large"...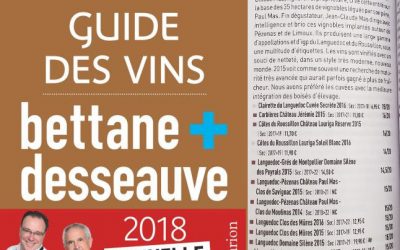 Une très belle sélection de nos vins disponibles au caveau, dans le guide des vins Bettane & Desseauve. Les Domaines Paul Mas figure parmi les producteurs du Languedoc de l'année avec la note de 2 étoiles :