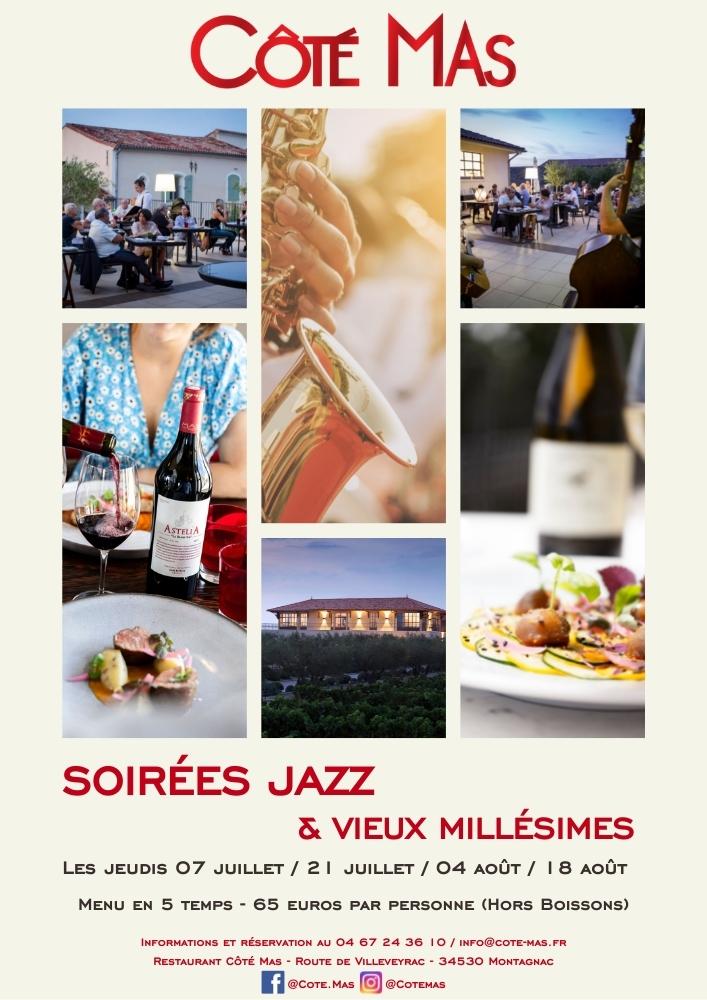 Jazz and old vintages evening 2022
Côté Mas restaurant is offering its "MENU CONFIANCE" complemented by a Jazz live concert with some of the best of Domaines Paul Mas old vintages. A subtle combination of food, wine, and music.
On Thursdays:
July 7
July 21
August 4
August 18
Reservations are required
Menu « confiance » – 65€/person*
*(drinks not included)
A unique menu, imagined by our chefs at Côté Mas, which will delight your palates.
Old vintages
Jean-Claude Mas open the doors of his personal cellar to make you discover exceptional old vintages.
Gael Berlinger  – July 7 and August 4
( Trio Piano, Bass and Drums)
­
Influenced from a young age, this style and musical approach that is Jazz, are the main influences of Gaël Berlinger's compositions with a modernity from HipHop and the recent years English scene. It is in trio that they will come to present their universe.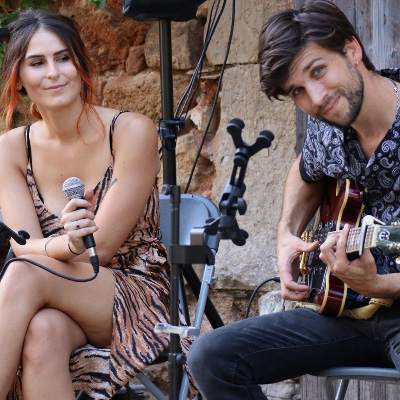 Soul & Pepper – July 21 and August 18
(Duo, vocals and guitar)
­
Lounge duo with jazzy, soul, blues and rock'n'roll sounds, Natacha and Paul Soul&Pepper will accompany your evening with an elegant, friendly and warm atmosphere.