Garden party at Domaines Paul Mas 2023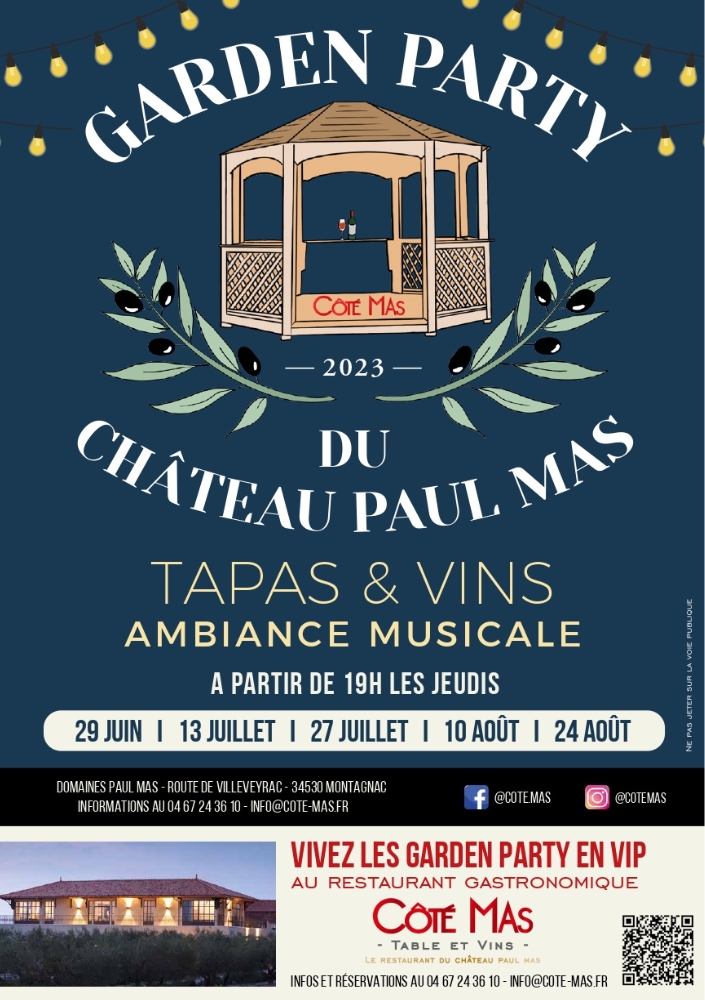 Garden party at Domaines Paul Mas 2023
Come and enjoy a pleasant evening in the olive grove in the heart of Château Paul Mas. Let yourself be carried away by the live music and taste the wines of the Domaine.
FREE admission, no booking required!
On Thursdays, from 7pm
June 29
July 13
August 10
August 24
To pay, we use a token system. You can buy tokens throughout the evening and use them to pay for your purchases of drinks and tapas.
Presale of tokens at the reception of the Caveau-Restaurant, Monday or Saturday from 10 a.m. to 6 p.m.
Garden Party – VIP
Live the Garden Party differently from the patio of the Restaurant CÔTÉ MAS.
CHEF'S TAPAS – 59€/ person (drinks not included)
A glass of sparkling offer !