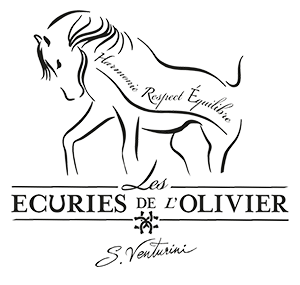 A passion for horses and horse-riding
Oenotouristic horse ride:
The stables of the Olivier located on the site of Côté Mas propose splendid equestrian strolls in a preserved nature which overhangs l'étang de Thau and the Cevennes montain. Sabrina organizes unforgettable oenotouristic walks in the vineyards of Domaine Paul Mas combining gastronomy, wine and the discovery of the landscape on horseback.
Opening Hours
Riding 1h + 1 glass of wine and cheese
Open Everyday
except saturdays in summer from 8:45 to 11:00 and from 15:45 to 19:30
except saturdays and wednesday afternoon in winter from 9h to 11h and from 12h45 to 15h45
1 person: 35 € / 2 people: 59 € / 3 people: 85 € / 4 people: 110 €
20 € / additional person
Contact Sabrina Venturini on 07 60 14 19 80 ou par email : ecuriesdelolivier@hotmail.fr
The Offers
Trekking, dressage, CSO, lessons and courses. Come and meet our instructor Sabrina, our horses, ponies and take a walk through the vineyards of Paul Mas.