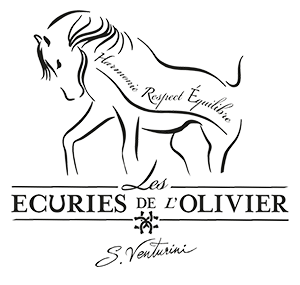 A passion for horses and horse-riding
The L'Olivier stables are closed to Côté Mas.
At the heart of this beautiful landscape, go for walks through the vineyards and the garrigue, a grandiose spectacle overlooking the Thau lagoon, the Mediterranean Sea, Sète and the Mont Saint-Clair and also the plain Hérault and the Cevennes.
The Offers
Trekking, dressage, CSO, lessons and courses. Come and meet our instructor Sabrina, our horses, ponies and take a walk through the vineyards of Paul Mas.
Opening Hours
Open everyday*
Winter : from 9am to 12:30am and from 1.30pm to 6pm
Summer :from 9am to 12:30am and from 3:30pm to 9:30pm
Contact Sabrina Venturini
Phone: 00 33 7 60 14 19 80 // email: ecuriesdelolivier@hotmail.fr