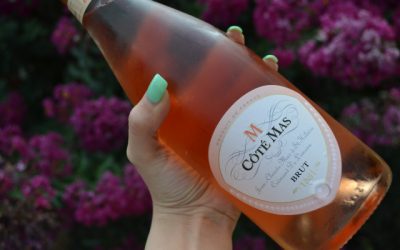 About Côté Mas Brut Sparkling Rosé : "When I finally popped the cork and poured out the wine the color of a poppy flower, I had a tough time sharing it. Light bubbles, slightly dry, and flavors of ripened strawberry, this wine is made up of 70% Chardonnay, 20% Chenin...
read more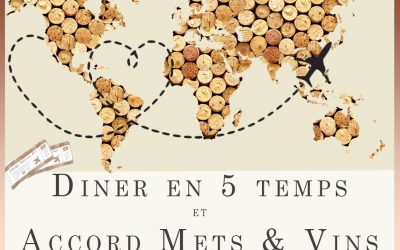 Voyagez à la table du restaurant Côté Mas à Montagnac le temps d'une soirée d'exception placée sous la découverte des vins du nouveau monde. Missy, Maître d'hôtel et Alexandre, Chef du restaurant gastronomique , affinent ensemble de sublimes accords mets et vins tout...
read more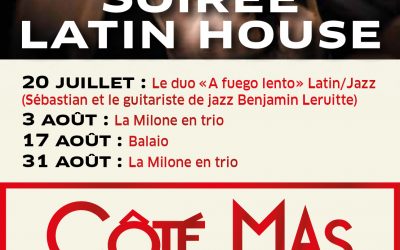 July 20 : Le duo « A fuego lento » Latin/Jazz (Sébastian et le guitariste de jazz Benjamin Leruitte) August 3 : La Milone en trio August 17 : Balaio August 31 : La Milone en...
read more